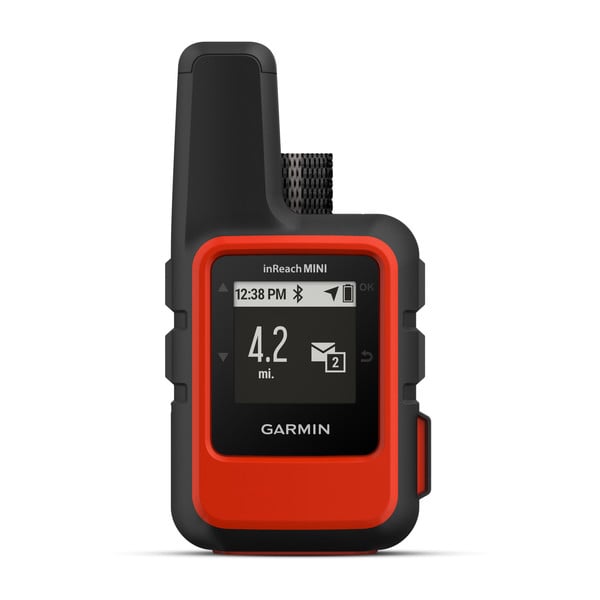 Ruger and I go on searches all the time where we don't have cell service. Occasionally we go on assignments where we don't even have communications with our command post. That's probably a bad idea but we do it because it has to be done. There aren't always the resources to set up communication networks on the fly in remote areas.
After watching the development of satellite beacons and communicators for several years, I finally decided the technology was stable, and invested in a Garmin InReach Mini. I thought Mary Ann would be worried about the price – $350. To the contrary, she supports my having communications wherever I am.
Although it comes from Garmin, the king of GPS technology, the InReach's main strength is as a communicator. It allows you to send text messages via satellite, transmit your location, and provides a rudimentary ability for others to follow your trip. It also has the ability send out an SOS that will bring rescue resources in your direction. All good tools to have in the wilderness, but the InReach is still not the tool you should use for finding your own way around the wilderness.
For starters, the screen is very small and the unit does not display a map. It can pair with a smartphone that has mapping capability, but smartphones and the wilderness don't mix for me. Too many apps drain batteries.
The other reason for not relying on the InReach for navigation is that it's not a very intuitive device. If you don't have experience with other Garmin GPSs then you will struggle with the Mini. Carry the Mini as a communications tool, but do your navigating on a traditional GPS like the Oregon, Montana or 60-series.
Yes, Garmin does have other devices such as the 66i that marry the two functions. I will not opine on that because I have no experience with the 66i.
As for coverage, I couldn't be happier. The InReach is able to communicate with satellites even in heavy western Washington tree cover. The only place where comms might be limited would be a canyon, because there's not always a satellite directly overhead. But you can send the message and the unit will keep trying until it does acquire a satellite and then beep to tell you "message sent."
The only down side is the cost of a subscription. But Garmin has several flexible plans that you can tailor to your needs. You can even turn your plan off if you know you won't be hiking for a few weeks.
I bought my Mini because I already have a very specialized GPS that I use for both finding my way and keeping track of Ruger's location. I only needed communications, which the InReach Mini provides in very good fashion.
The Bottom Line:
If you are an experienced user of GPS technology and find yourself routinely out of cell service then the InReach is a terrific add-on to your pack. It works as advertised and could be just the ticket for getting you out of a jam.
Stay Found.
# # #